The Debrider is Disposable,
The Benefits Are Not
---
The world's first disposable sinus debrider is flexible enough to be used in virtually any treatment room, and powerful enough to perform up to your high standards. CELERIS™ Disposable Sinus Debrider offers versatility, simplicity, and cost-effectiveness by reducing the maintenance and capital equipment expenses of a full debrider system, allowing your practice to streamline patient care.1
Until now, using debrider technology means either vying for time in the OR, which is time-consuming and inconvenient—or owning a large scale debriding system, which is expensive and inefficient.
The CELERIS system was designed to change everything with the world's first disposable sinus debrider.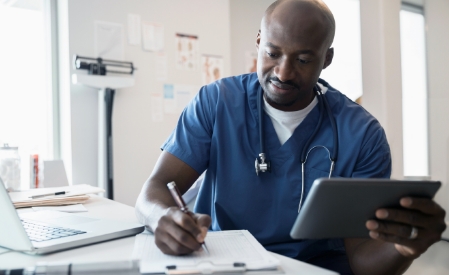 Save time while reducing costs
The CELERIS system is fully disposable, saving you time and money by eliminating handpiece reprocessing costs and servicing fees.
Learn More
Comprehensive Portfolio
The CELERIS system offers four options covering the majority of your clinic surgery needs.
2 mm & 4 mm bipolar
4 mm standard
4 mm malleable
Want to learn more about the CELERIS system and
receive ENT updates from Olympus?
Sign Up
Perform at a Higher Level
---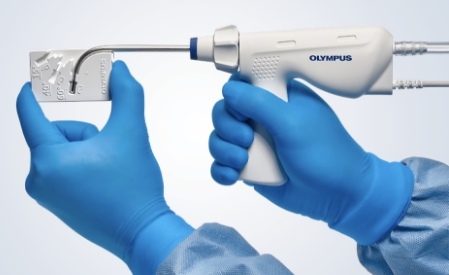 Malleable Device
One blade, multiple angles
The bendable tip gives you the flexibility you need to reach more places without needing to switch blades mid-procedure.1
Bipolar Energy
Manage incidental bleeding in one device
The CELERIS system 2 mm and 4 mm bipolar options allow you to manage incidental bleeding without instrument exchange.1
As with all electrosurgery instruments, inappropriate use can cause damage to tissue, both electrically and thermally.
Reduce Costs
---
In addition to helping you save time, the CELERIS system is intended to create new opportunities for cost savings.
That's because when you don't have debrider reprocessing and maintenance fees there is potential for financial savings.
The CELERIS system gives your practice all the advantages of a powerful debrider— without any of the financial burden of owning and maintaining an expensive system.
Treat More Patients

---
Due to its disposable nature, there's virtually no setup or breakdown time, freeing you to see more patients each day.1
Procedures that once would have required an O.R. setting can now be completed in just about any treatment room.1
Any standard wall outlet allows you to plug in and perform wherever you choose.
Easy setup of small-footprint, reusable power pack.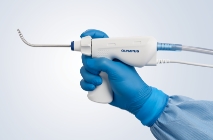 Fully disposable device, no time spent reprocessing.
Sign-Up
---
Want to learn more about the CELERIS system and receive ENT updates from Olympus?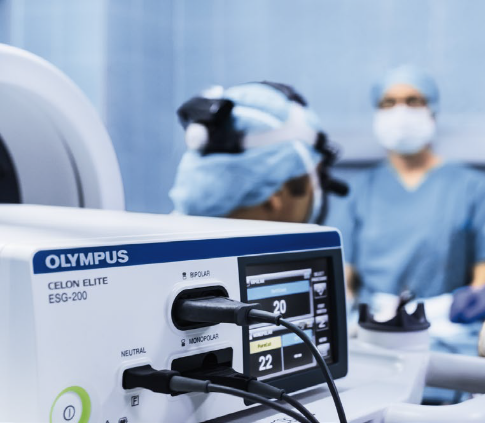 Energy Offering

CELON ELITE™ ESG-200
---
CELON ELITE is a radiofrequency based power control unit that incorporates multiple functions into a single device.
The intelligent tissue monitoring allows precise and safe tissue ablation for a variety of ENT indications.2,3
This energy device can also be used to perform standard electrosurgery in the ENT office or operating room.
The settings can be personalized which simplifies the everyday work routine for the ENT specialist and medical staff.
1. Data on file (DN0047421 DVS)
2. Selected surgical managements in snoring and obstructive sleep apnea patients. Olszewska E, Rutkowska J, Czajkowska A, et al. Med Sci Monit. 2012 Jan;18(1):CR13-18.
3. Bipolar radiofrequency-induced thermotherapy of turbinate hypertrophy: pilot study and 20 months' follow-up. Seeger J, Zenev E, Gundlach P, et al. Laryngoscope. 2003 Jan;113(1):130-5